There are people that do "repairs" fairly cheaply. However that doesn't work well. These radios are about 90 years old. They need more than a repair to operate reliably and safely in your home. Take a look at the before and after photos I've included below. Costs vary with condition, so I estimate costs on a case by case basis.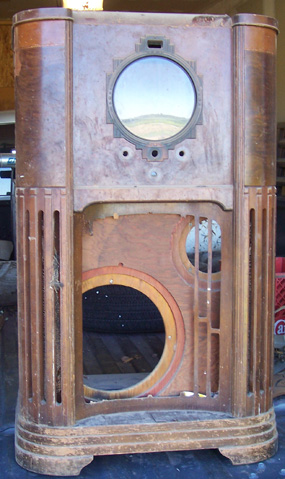 This was all but junk when it got here. A family heirloom that the owner's grandfather owned and he listened to as a child. It HAD to be RESTORED! Nothing else would do.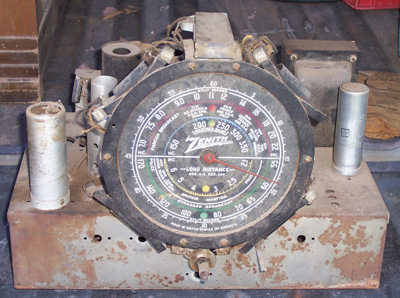 This chassis had spent several decades in a shed and was nearly unsavable. But "NO" was not an option.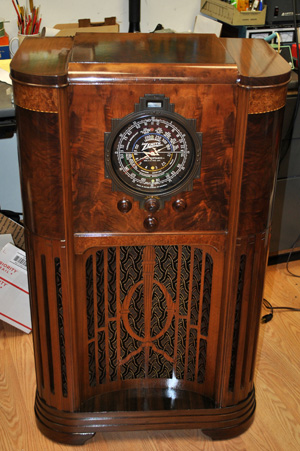 This took a while to accomplish. Wood pieces needed to be made, radio chassis parts needed to be found and the final result speaks for itself. The owner tells me "It looks like it just came from the store!"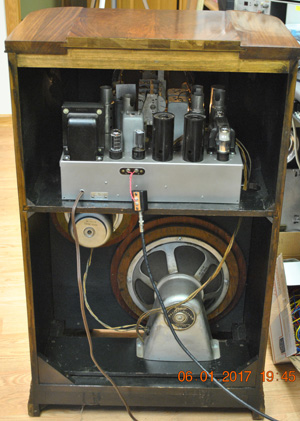 The steel chassis was completely restored as well and I installed a Bluetooth receiver input that also functions as an FM receiver input. This is as close to factory original as you can get. The customer liked it so well that I-- well, look at the picture below..........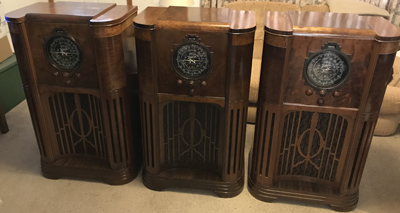 My customer found two more of these receivers, and had me restore these as well so that each of his two sons could have their own Zenith 12A58. They waited a while to get them. They were in the same kind of shape as the first one.