Yes we RESTORE radios from the "Golden Age of Radio. That is considered to be from 1930 to 1942. Many people have fond memories of those old radios playing in the family living room or their kitchen. It was the source of news, weather, entertainment, and more.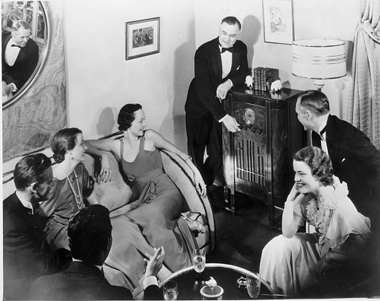 Television was in the "experimental" stage. Radio was KING and companies like RCA, Zenith, Genral Electric, and Philco were kings of the radio market. Families gathered around the radio in the evening, and were entertained by the "magic box". Imagine what it must have been like on a cold winter night, in December, when this came over the radio:
We can restore your family heirloom to its former glory so it can, once again, provide entertainment pleasure for you. We can even update that radio so it is more enjoyable and provides even more entainment and value to your family. Check out our Service page for a sample.